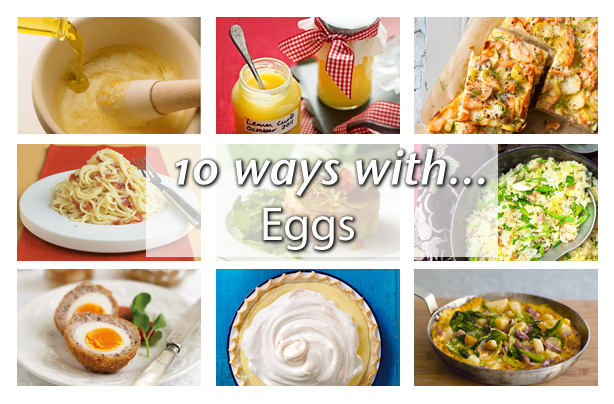 10 ways with... eggs
From Scotch eggs to quiche, there are many ways to make the most out of your eggs and we're here to show you how.

With so many uses, eggs must be one of our all-time favourite ingredients. Being the base of both sweet and savoury classic dishes, there's so much the humble egg can offer. Separated and whipped, the egg whites add loads of light and airy bubbles to dishes, while the yolks can be whisked to become thick and creamy giving whatever you're making a rich and smooth flavour.

Of course eggs are delicious served as they come, boiled, fried, poached or scrambled but we think they can be made even more wonderful with these clever ways to make them into desserts, sauces, spreads and dinners. Low in calories and full of protein, eggs are healthy too!

Click through to see our favourite 10 ways to use them...