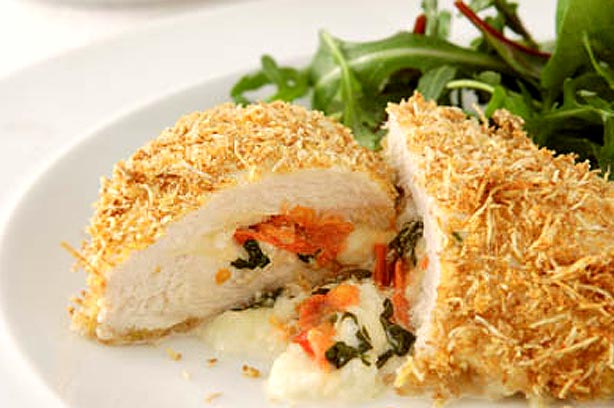 Tana Ramsay?s stuffed chicken breast
462 cals/5g fat per portion
Fancy a chicken dinner with a twist?
Tana Ramsay's stuffed chicken breast
is exactly that. The inside of the chicken is stuffed with a mixture of sweet tomato, mozzarella and basil. The outside of the chicken is covered in crushed shredded wheat, breadcrumbs and egg. The soft and sweet stuffing and the crunchy skin is a delicious alternative way to enjoy chicken.