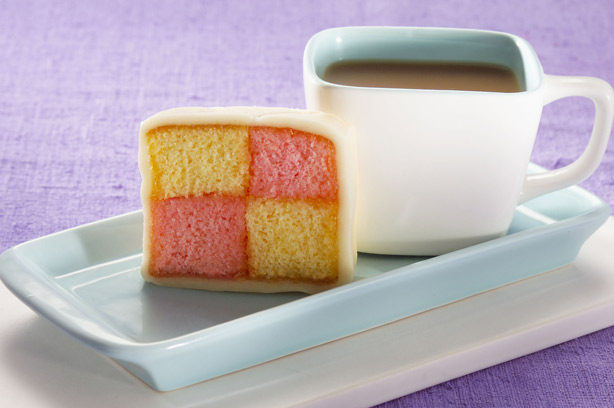 Battenburg cake
Battenburg cake is very impressive, so it's worth the effort. The marzipan outer layer will keep the cake fresh for a few days so you can make it in advance.
How to serve for afternoon tea:
The best way to serve this sweet treat is by slicing it to reveal its pattern. Place individual slices on little plates or beside your cup of tea on saucers ready for your guests.
Get the recipe: Classic Battenburg cake
More Battenburg cake recipes to try: