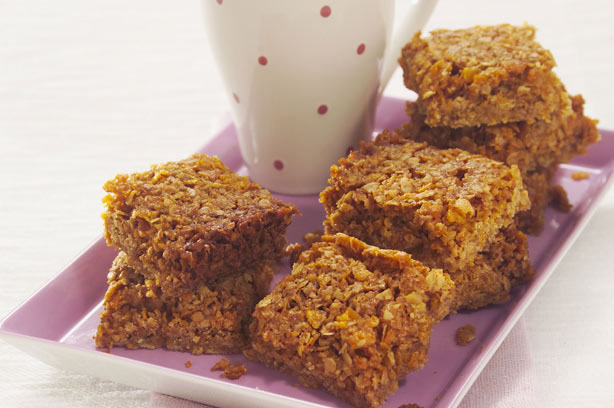 Flapjacks
Flapjacks are so quick and easy to make. To make basic flapjacks, all you need is oats, golden syrup, butter and sugar and once you've got the gist, you can experiment by adding apple and cinnamon or dried fruits.
How to serve for afternoon tea:
Cut your flapjack traybake into little squares to make bite-sized pieces.
Get the recipe: Flapjacks

More flapjack recipes to try: