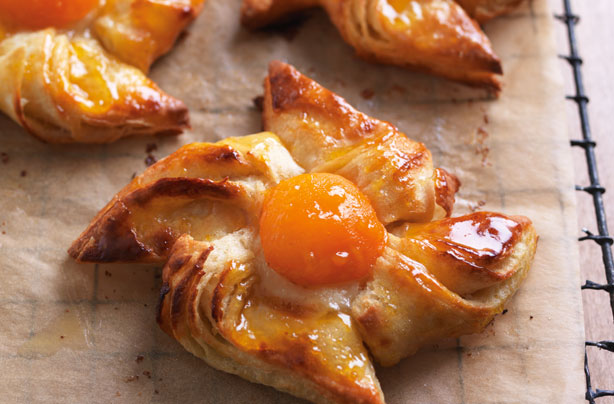 Danish pastries
Danish pastries make buttery, sweet treats that flake in your mouth and melt on the tongue. Once you've got the hang of our basic step-by-step recipe, you can experiment with different flavours and fillings too.
How to serve for afternoon tea
: Make your pastries the centre of attention by placing them on a board or large serving plate, but don't layer them as they are sticky and can get stuck together.
Get the recipe: Classic Danish pastries

More Danish pastry recipes to try: