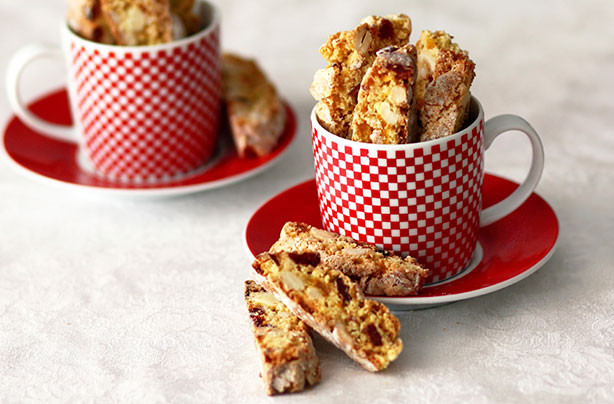 Biscotti
Biscotti, meanign biscuits in Italian, are perfect for dunking into tea once, twice or even three times without breaking into your cup. These brittle biscuits have a rich almond flavour and soften easily when dunked.
How to serve for afternoon tea
: Serve biscotti with tea or coffee for dipping.
Get the recipe: Apricot and cranberry Biscotti

More Biscotti recipes to try: