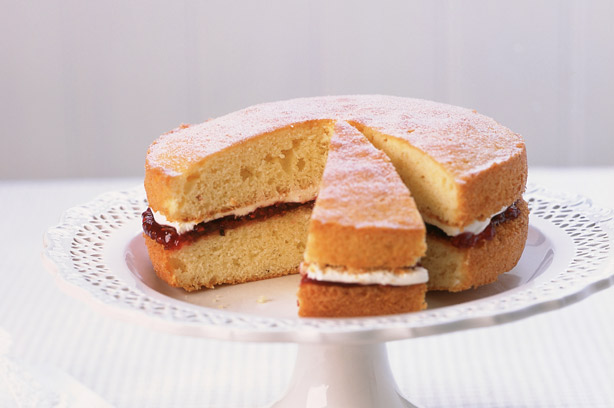 Victoria sponge cake
Victoria sponge cake makes the perfect centrepiece, sandwiched together with fresh cream and jam.
How to serve for afternoon tea
: A large glass cake stand sitting in the middle of your table would do this cake justice. Serve with a cake knife, small forks and napkins, for those messy eaters.

Get the recipe: Classic Victoria sponge

More Victoria sponge recipes to try: