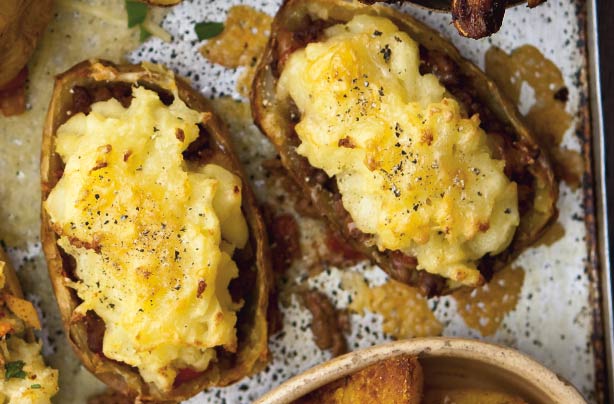 Jacket potato fillings
You must try these delicious jacket potato fillings recipes and ideas. From cheese to tuna, from chilli to trout, we've got lots of easy jacket potato filling recipes you'll want to try this winter.
We love jacket potatoes, they're easy, they're delicious and they're so versatile! They're a quick dinner during the week or they're a hearty lunch in the summer time with a side salad and glass of wine.
However you like your jacket potato, we're sure you'll find the perfect recipe in this collection.
These fillings prove there is so much more you can do with a baked potato than just mash it with butter. From a beef fajita filling to delicious veggie ideas, you won't be short of inspiration for you next meal.
Click through to see our favourite fillings...
First up is this classic! These minced beef and Cheddar baked potatoes really do taste as good as they look. With a crispy cheese topping and a hearty beef filling, they're perfect for dinner served with freshly prepared salad.
Get the recipe: Minced beef and Cheddar baked potato