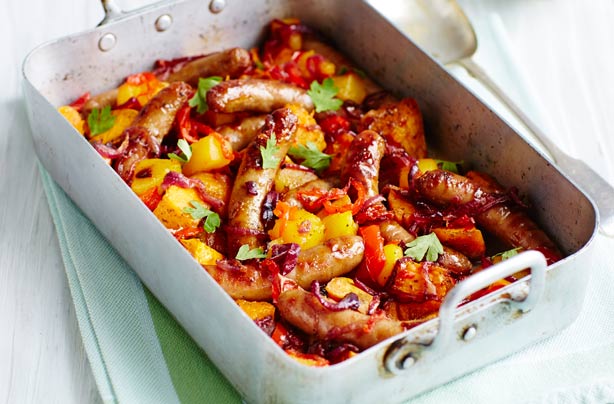 20 simple one-pot dinners
Time-saving and less washing up, what's not to love about one-pot recipes? You can make lots of different meals, from classics like one-pot roast chicken and sausage stews to things you might not think could be a one pot recipe, like pasta or couscous dishes. Our easy one-pot recipes are perfect as a midweek meal or for a lazy weekend dinner.
Spicy Caribbean sausages are quick and easy to make, taking just 10 minutes to prepare before you pop the whole tray in the oven. Meaty sausages are cooked together with sweet potatoes, mango and fresh herbs for a flavour-packed take on a sausage recipe, with no fuss.
Get the recipe:
Spicy Caribbean sausage recipe
Click through to see more one-pot recipes...