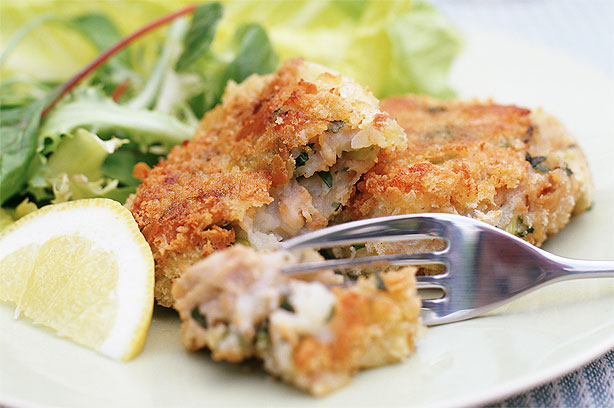 Party food: Fish cakes
Opting for a buffet-style Christmas dinner or throwing a Christmas party? Don't forget the fish cakes. Not only are fish cakes really easy to make, they can also be made months in advance too. Just choose your favourite fish, mix creamy mashed potatoes and dust in breadcrumbs - simple!
When to make: October/November
How to store: Follow your chosen recipe and prepare your fish cakes up until the cooking stage. Place them on a board and cover with clingfilm or in a Tupperware box and freeze. If you're stacking your fish cakes up to save space, make sure you put a sheet of greaseproof paper or clingfilm so they don't get stuck together. Thaw the fish cakes in the fridge and then cook!
Get the recipe:
Salmon and Parmesan fish cakes
From smoked haddock to tuna, we've got lots of delicious
fish cake recipes to choose from here!