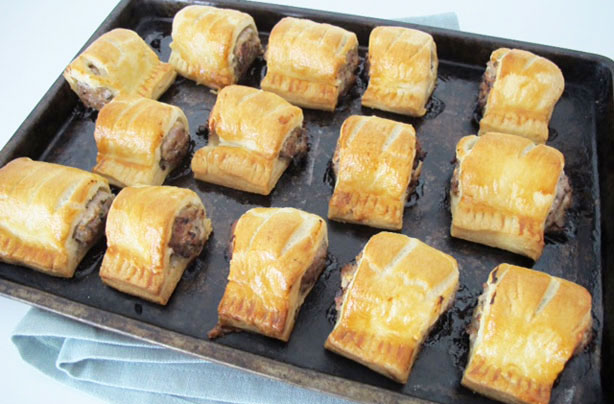 Party food: Sausage rolls
No party is complete without sausage rolls. An all-round favourite, sausage rolls are a great one to make in advance. You can make classic ones with fancy sausages or even veggie ones - just in case you've got vegetarian guests over this Christmas.
When to make: October/November
How to store: If you're using fresh ingredients you can store these sausage rolls in an airtight container for up to 2 months in the freezer before you cook them. If you've used frozen pastry and sausages leave them to defrost, prepare and cook and then store in the fridge for up to 2 days.
Get the recipe:
How to make sausage rolls