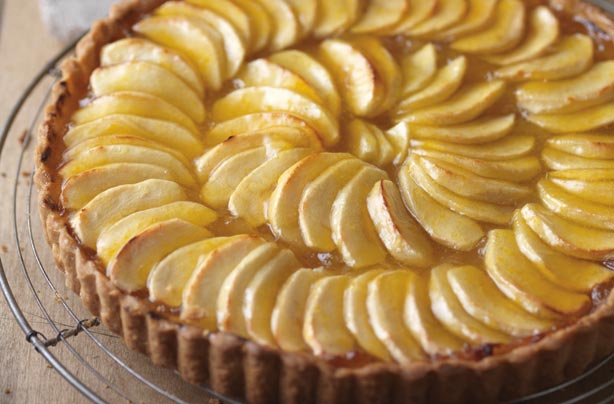 Baking: Tart
From sweet to savoury, tarts are a great choice for Christmas dinner, especially if you have a family full of dessert enthusiasts! Most tarts can be made in advance, but just double check the recipe before making. For a real treat, try a rich chocolate tart, or lighten things up with a zest citrus tart.
When to make: You can make the base up in November or you can make your finished tart 2-3 days (21st December) in advance.
How to store: If you've opted for homemade pastry you can freeze the tart base in the freezer for up to 2 months in advance. If you've chosen readymade pastry (more than likely frozen beforehand) you can store your finished tart in the fridge for up to 3 days.
Get the recipe:
French apple tart
Why not try one of our other tart recipes?
Click here for more!