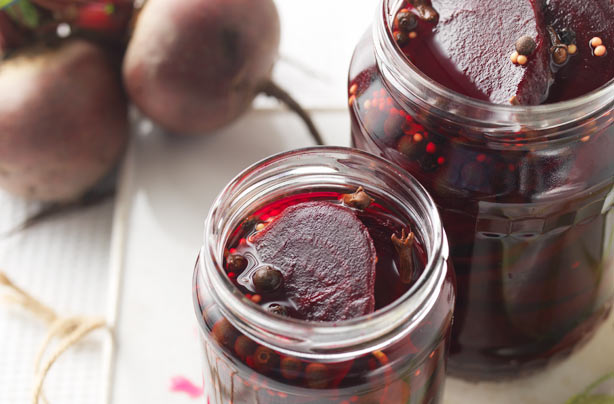 Sauces and chutneys: Pickles
From tangy red cabbage to classic pickled onions, you can get your pickles ready months and months before Christmas. These tasty jars were created as a way to preserve food for longer, so they are perfect make ahead recipes. Pickles make a great food gift too so if you're super organised you can make a few for your friends and family's presents way in advance.
When to make: September. Homemade pickles are best served within 3 months of making.
How to store: In a cold, dark place. Make sure you store your pickles in an airtight container too.
Get the recipe:
Pickled beetroot
Why not try one of our other pickle recipes?
Click here for more!