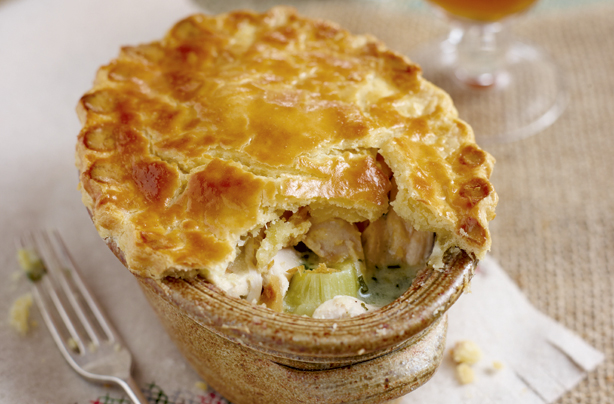 Baking: Pie
You can pack your pie with a variety of ingredients from sweet apples to tender beef chunks and can make your pie well in advance, just make sure you leave plenty of time for it to defrost before serving.
When to make: November
How to store: If you've opted for ready-frozen pastry, defrost, make into your pie and cook and then store in the fridge, covered in clingfilm for up to 3 days in advance. If you've made the pastry from scratch you can store in the freezer for up to 1 month in advance.
Get the recipe:
Gluten-free chicken and leek pie
Planning on making a pie for Christmas dinner? We've got lots of
delicious pie recipes here!