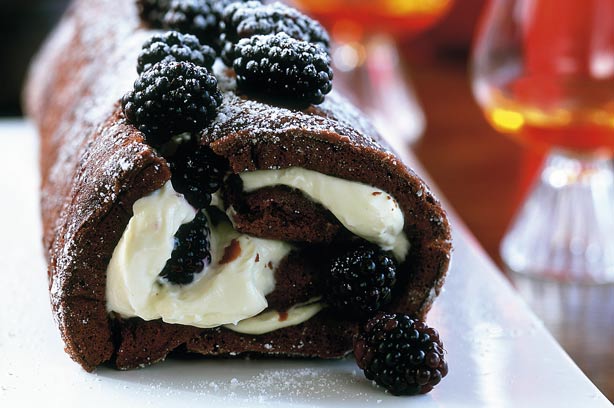 Desserts: Chocolate roulade
Making your chocolate roulade in advance will mean one less thing to think about on Christmas day. A rich chocolate sponge and a creamy festive filling makes this the perfect dessert option. Scatter with blackberries and dust with icing sugar before serving - simple!
When to make: November
How to store: Wrap in clingfilm and store in an airtight container in the freezer for up to 1 month in advance.
Get the recipe:
Chocolate roulade
Looking for more chocolate roulade recipes?
Click here for more!