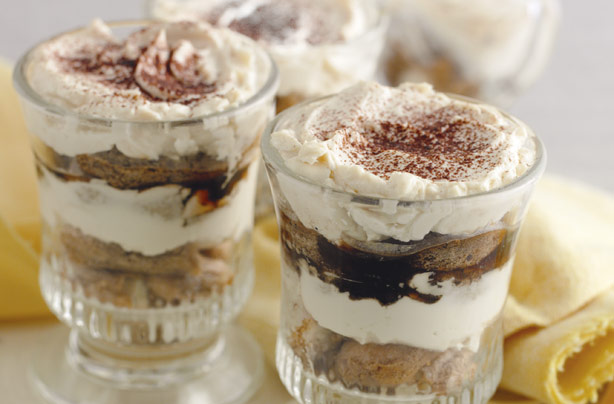 Desserts: Tiramisu
If you're a coffee fan, tiramisu will be on the menu for this year's Christmas desserts. You wouldn't think that you can make this creamy treat in advance but you can and it's easy too! Layer upon layer of mouth-watering cream, soft sponge and topped with chocolate mmm...
When to make: November/December
How to store: You can freeze tiramisu just make sure you assemble it in a freezer safe dish and cover in clingfilm before storing. Leave it to defrost in the fridge an hour before serving.
Get the recipe:
Tiramisu