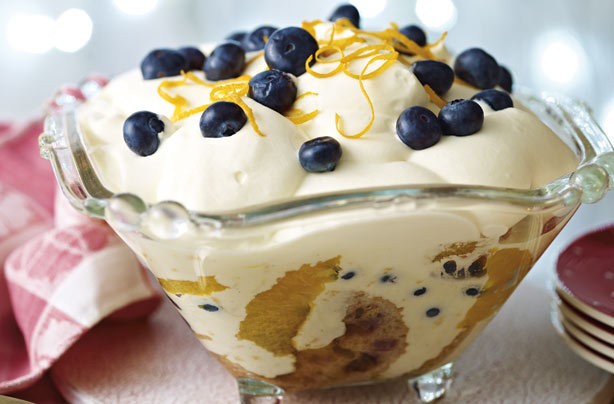 Desserts: Trifle
Impress your family this Christmas with a delicious layered trifle. Soft sponge, creamy custard and a sweet jelly finish, each layer will take time to make and set which means it's the perfect dessert to make before the big day. You'll want to start preparing your masterpiece at least a week in advance.
When to make: December
How to store: Each layer is best set in the fridge. When you've finished your trifle, top with cream and store in the fridge covered in clingfilm until its ready to be served. Leftovers can be kept in the fridge too for up to 2 days after serving.
Get the recipe:
Blueberry and orange trifle
Come and see all our impressive
trifle recipes here!