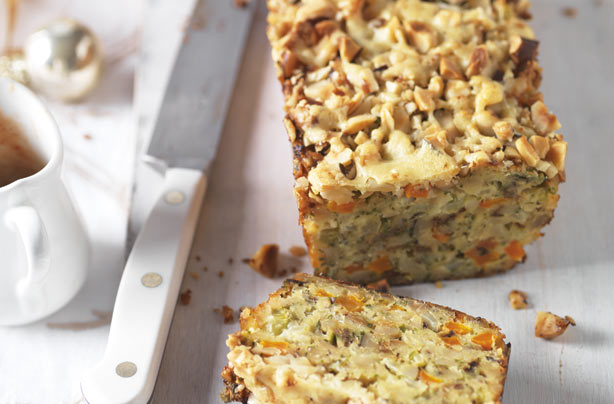 Dinner: Nut roast
Don't forget the vegetarians! Nut roast is the perfect choice if catering for vegetarians as it can be made in advance and tastes just as good when served. This recipe can be reheated from frozen so there's no need to wait around for it to be defrosted - perfect!
When to make: October/November
How to store: You can store your nut roast in the freezer for up to 2 months from making. You can also make your nut roast 2 days ahead of serving (22nd/23rd December) and store in the fridge in an airtight container.
Get the recipe:
Brazil nut roast
More nut roast recipes here!