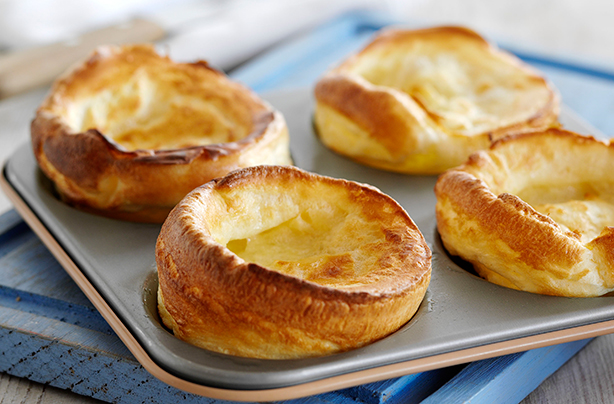 Dinner: Yorkshire puddings
Complete your Christmas dinner with some homemade Yorkshire puddings. The batter is so simple to make and can easily to be stored. Make sure you've got a bun tin to cook them in for the perfect finish!
When to make: October/November
How to store: In the freezer - just pour the batter into small tin cases, place on a board and cover in clingfilm or you can pour the mixture into a large Tupperware box. Leave to defrost in the fridge thoroughly before cooking.
Get the recipe:
How to make Yorkshire puddings