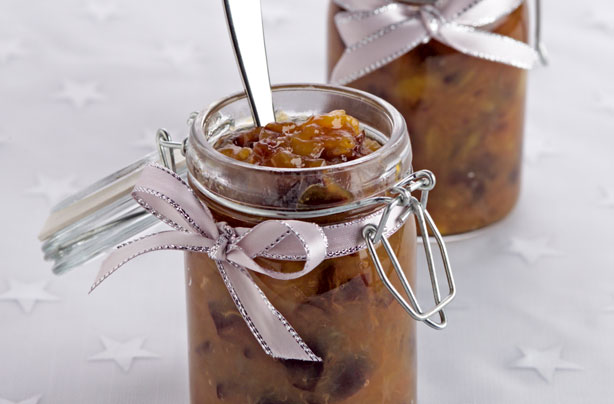 Sauces and chutneys: Chutney
Chutneys are like a fine wine - they improve with flavour over time. If you're planning on making chutney for Christmas this year, start making it as soon as the weather changes. This flavour packed condiment is a great way to use up an excess of any seasonal fruit and veg throughout the year. The longer you leave your chutney in its jar, the better it will taste.
When to make: October. You'll want to make chutney at least a month before Christmas for the best taste.
How to store: Store in airtight jars in a cool, dark place.
Get the recipe:
Christmas chutney
Why not try one of our other chutney recipes?
Click here for more!