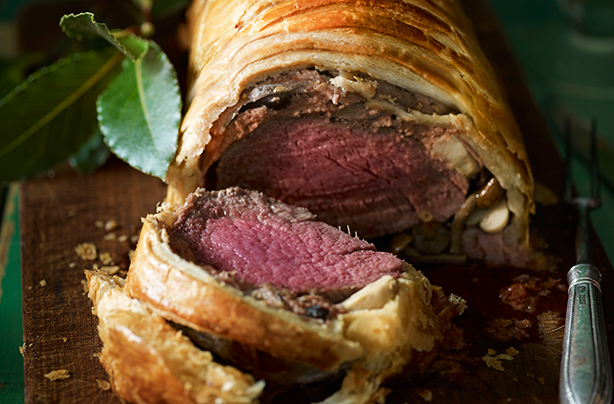 Dinner: Beef Wellington
A hearty beef Wellington with a crisp, buttery pastry is the ultimate Christmas treat. Fancy a change from turkey? This luxury main is just the thing for a Christmas that is really special. Whether it's a Boxing Day showstopper or a Christmas dinner alternative, beef Wellington is a great choice and can of course be made in advance - result!
When to make: November/December
How to store: If you're using fresh or homemade pastry you can store in the freezer for up to 2 months in advance, un-cooked. If you've used already made pastry or you've cooked your Wellington, store in the fridge up to 2 days in advance.
Get the recipe:
Gordon Ramsay's beef Wellington
Come and see some more of
our classic Wellingtons here
!