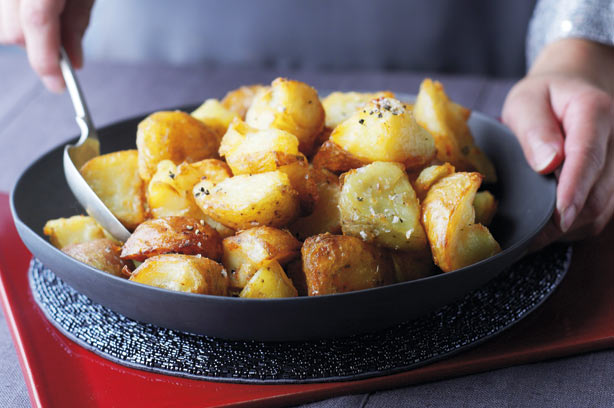 Dinner: Roast potatoes
Crispy roast potatoes are an essential for any roast dinner, and Christmas dinner is no exception. To save yourself time on the day, you can freeze your par boiled potatoes, then just add 10 minutes to the cooking time on the day. These give much better results, and are much cheaper, than buying pre-made frozen roasties.
When to make: November/December
How to store: You can freeze par boiled potatoes in a sealed bag.

Get the recipe:
Perfect roast potatoes