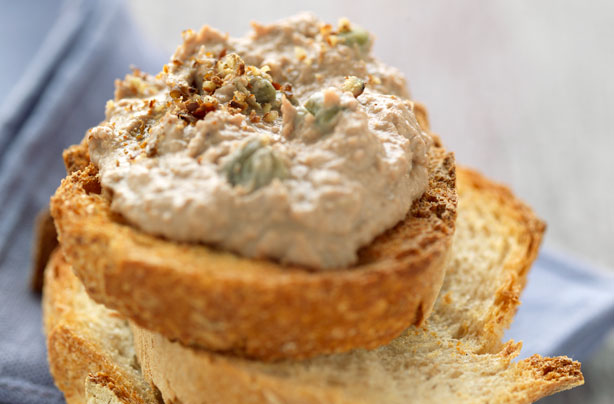 Starters: Pâté
If you're looking for something to spread on your bread for starters, pâté is the perfect choice! Smooth, packed full of flavour and easy to make, pâté can be made well in advance. Serve alongside your cheese and crackers at the end of the meal or save for Boxing Day for leftover sandwiches.
When to make: October
How to store: Wrap in cling film and then in foil. Seal, label and freeze using within 2 months. To defrost loosen the wrappings and thaw in the fridge until needed.
Get the recipe:
Chicken liver pâté
Want to try some of our other delicious pâté recipes?
Click here for more!