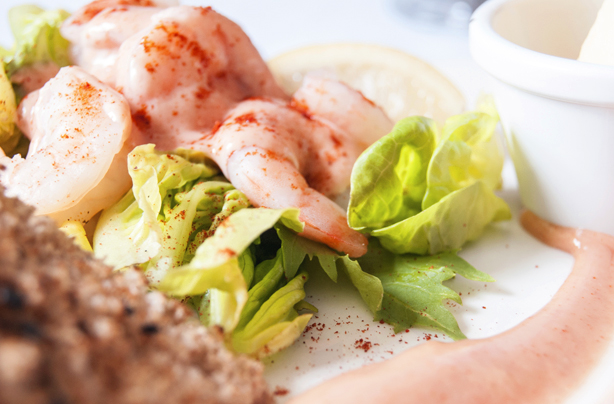 Starters: Prawn cocktail
Prawn cocktails are a really simple choice for your starter. It doesn't take much to rustle up a batch. Frozen prawns, homemade sauce and some fresh salad leaves go a long way on a busy Christmas day. Making the sauce in advance will free up a little bit of time on the big day.
When to make: The sauce can be made 3 days in advance so start preparing on the 22nd December.
How to store: Prawns can be stored in the freezer and defrosted a day before needed. The sauce can be stored in the fridge along with the salad leaves, ready for assembling and eating on the day.
Get the recipe:
Prawn cocktail