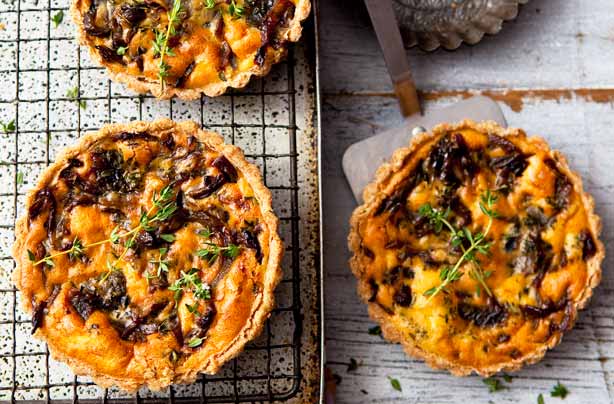 Starters: Mini tarts
From veggie treats to meat-packed masterpieces, you can't beat a tart for Christmas starters. Tarts are a great way to impress your guests with hardly any effort at all. Whether it's a mini quiche, little shortcrust tarts, or some perfect puff pastry, this is a great way to get your dinner off to a delicious start.
When to make: October - the pastry can be made months in advance. The filling can be made the day before (24th December). You can also have the tarts all done and dusted the day before too.
How to store: Store the pastry in the freezer and leave time to defrost when needed. The filling can be stored in the fridge. Store the finished tarts in the fridge until ready to be served.
Get the recipe:
Caramelised red onion quiche
We've got lots more
tart recipes to choose from here!