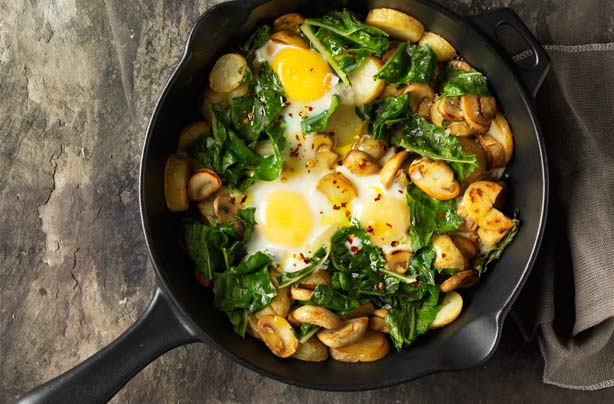 Easy recipes to cure your hangover
Sore head after a night out with the girls or your office party? Try these hangover-busting recipes from baked eggs to blueberry pancakes.
You'll soon be ready to get on with your day!
First up is this quick farmhouse fry-up recipe! The great thing about this delicious one-pan breakfast is that it all goes into one dish and straight into the oven to cook - giving you more time to curl up on the sofa and rest those tired eyes. And there's hardly any washing-up at the end either.
Get the recipe:
Quick farmhouse fry-up recipe