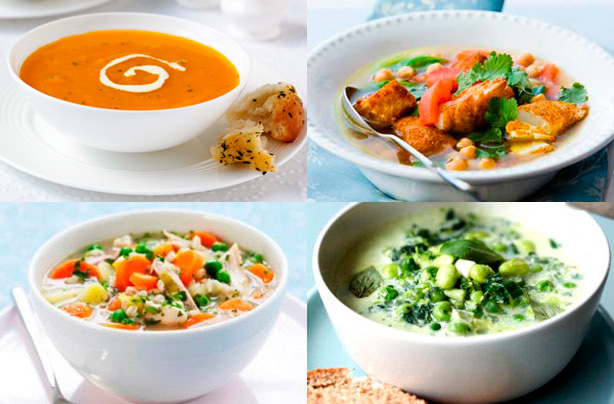 How to make healthy soup at home
Soup is a great choice if you're trying to eat a little healthier - especially if you make it yourself. Not every homemade soup is good for you though so we've rounded up our tasty and healthy soup recipes.

A big bowl of freshly made soup will not only make a satisfying lunch, it will also help keep you fuller for longer (if made with protein-rich ingredients) and give you a big portion of your 5-a-day. The best thing about homemade soups is that you know exactly what is going into them.

If you've never made soup before, give it a go, you'll be surprised by how easy it is. All you need to do is boil your ingredients in a little stock and blend, it really is that simple.

Homemade soups are also a great way to use up leftovers. Pretty much any meat or veg can be added to stock and blended to make a soup. Once you've mastered the basics, you'll be coming up with your own soup creations!

Make up a big batch of soup for the family or freeze for yourself for later - when they're this healthy and taste this good, you'll be foolish not too!