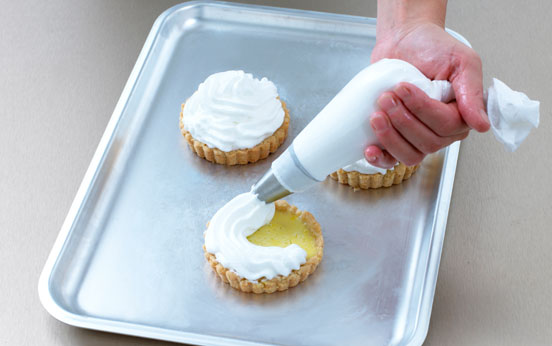 Pipe on the meringue
Twist off the loose end of the bag then, squeezing with one hand, pipe the meringue over the surface of the tart in an attractive pattern. You may find it easier to hold the tip end with your other hand to keep it steady.

A star tip is used here, but experiment with other tips.