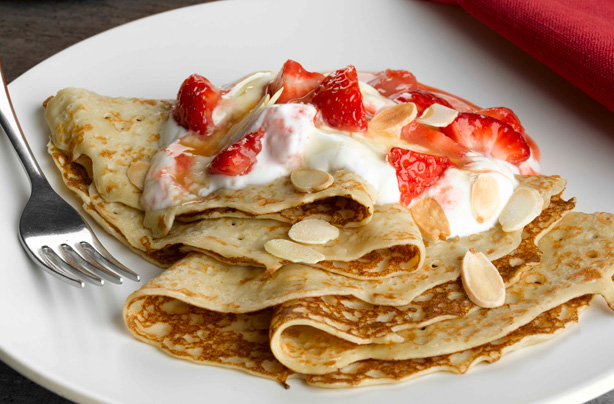 Strawberry, almond and caramel pancakes
Indulge your sweet tooth with this strawberry, almond and caramel pancake recipe. You can use the delicious mixture as a pancake filling or topping - it's up to you!
This recipe makes a real change from your usual pancake recipe and you'll just love the combination of flavours and textures.
Get the recipe: Strawberry, almond and caramel pancakes