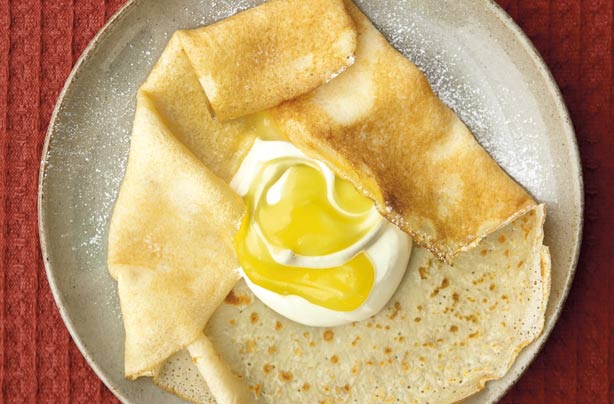 Lemon cheese pancakes
Not as bizarre as you may think, this is a classic combination of mascarpone and lemon. These pancakes are like a little cheesecake parcel - delicious!
This delicious sweet pancake recipe makes enough pancakes to serve four people and is ready in just 20 minutes - so it's a perfect sweet treat for the whole family.
Get the recipe: Lemon cheese pancakes