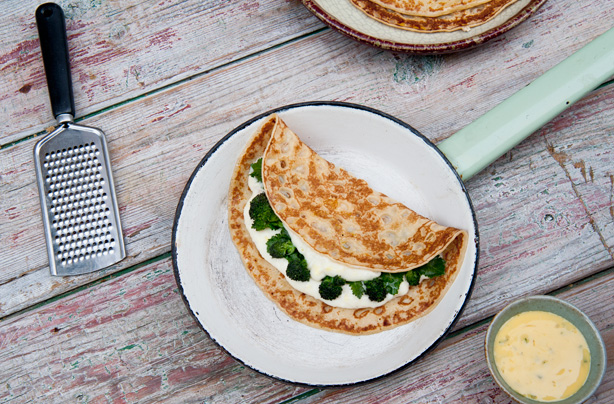 Cheese and broccoli pancakes
A simple cheese sauce and broccoli is all you need to turn your pancakes into a savoury meal. See our cheese and broccoli pancakes from MasterChef winner Mat Follas.
Cheese and broccoli go so well together and you know you'll be getting some goodness from the vitamin packed brocolli so this recipe is a winner!
Get the recipe: Cheese and broccoli pancakes recipe