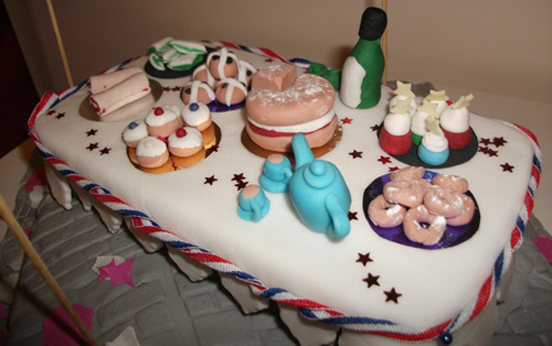 Kelly Douglass
Winner: Kelly Douglass!

Kelly's winning cake came complete with iced cakes, cucumber sandwiches and tea - a very English spread! We also loved the cobbled pavement and the bunting. Congratulations, Kelly! Look out for her winning recipe in the May issue of goodtoknow Recipes magazine.

Kelly says: "I remember the street parties for the Queen's silver and golden Jubilees and wanted to make a cake that was quintessentially British. I still can't believe I've won!"