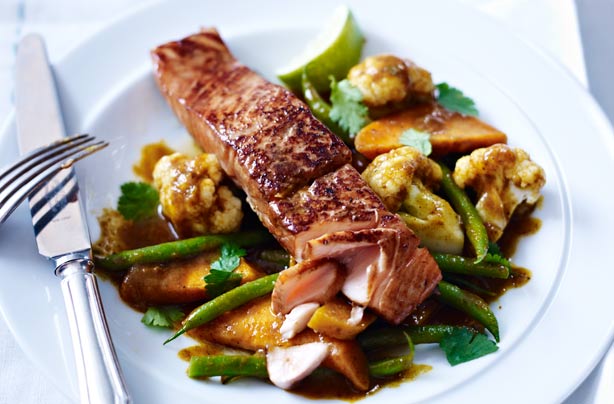 26 ways with salmon fillets
Salmon fillets are full of flavour, not too expensive and an easy way to give your family meals a healthy boost. Fry them, bake them in a sauce or roast them - there are so many different things you can do with salmon fillets and we have picked out 26 ways to try them. They make a change from chicken or meat, but are just as versatile.
Salmon fillets are not only healthy and packed with omega-3s, but they're versatile too. Our salmon recipes include simple pan fried salmon fillets, salmon with sticky chilli sauce and salmon with vegetable pasta.
First up, this delicious Japanese-style salmon and vegetable curry recipe can be ready in just 35 mins. Covered with teriyaki sauce, drizzled in lime and served with spiced veggies, your salmon fillet has never tasted so good.
Get the recipe: Japanese-style salmon and vegetable curry
Take a look through our 26 different ways with salmon fillets and if you spot one you like, add it to your very own online
recipe book
.