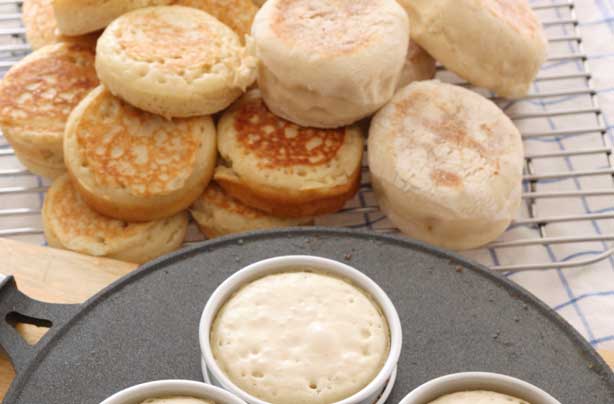 Breakfast in bed ideas: Crumpets
Homemade crumpets are another thing that are so much better made from scratch. Once you've tried them, you'll know exactly what we mean: soft, buttery and the perfect treat for enjoying in bed. All they need is a spreading of butter and jam and they're ready to serve.
To serve in bed:
Serve each crumpet on a warm plate (you can heat your plates up in the microwave) with a napkin or piece of kitchen roll along with a variety of spreads so you and your partner can help yourselves. Crumpets tend to not produce that many crumbs so they're perfect if the kids are joining you in bed.
Crumpet recipes to try in bed:
Where to next?
Healthy breakfast recipes
Homemade food gift ideas
50 foods that are much better homemade