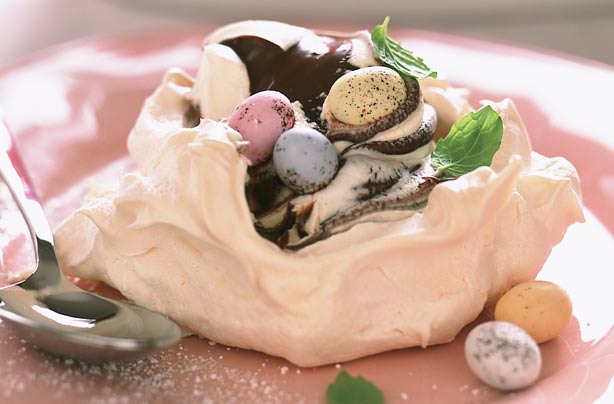 Mini Egg chocolate meringue nests
These crisp and gooey meringue nests are sure to put a smile on the kids faces when served as dessert on Easter Sunday. Top with Mini Eggs or take it one step further and top with gooey Creme Eggs instead.
Whatever you choose, a drizzle of melted chocolate and a scoop of ice cream is sure to be the perfect match.
Get the recipe:
Mini Egg chocolate meringue nests