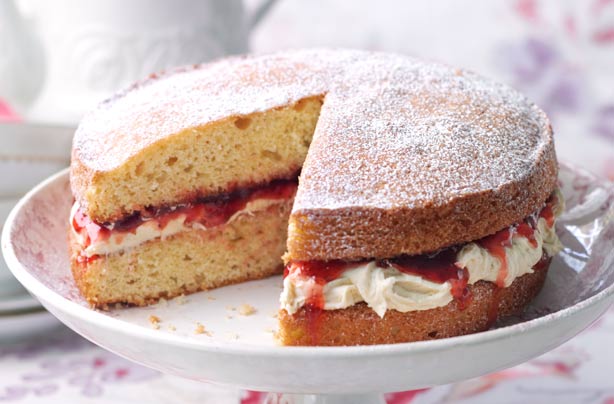 10 Victoria sponge cakes with a twist
Everyone loves a classic
Victoria sponge cake
, traditionally filled with strawberry or raspberry jam and whipped double cream or buttercream, but sometimes we like to give the classic Vicky sponge a bit of a makeover.
From white chocolate buttercream to a sweet cherry and cream filling, we've got lots of delicious recipes to choose from to transform that classic bake into a modern wonder.
Once you've learnt how to make the
basic Victoria sponge recipe
then you can master these recipes with ease.
And if you like the look of these twists, browse through
our pimped Victoria sponges
which take the whole meaning of a makeover to new levels! Prepare to be amazed.
Try our 10 Victoria sponge recipes with a twist...


First on the list is this delicious white chocolate buttercream Victoria sponge.Who says you can't have chocolate in a Victoria sponge? Follow our Essentials magazine step-by-step recipe to make this Victoria sponge with white chocolate buttercream.
Get the recipe: Victoria sponge with white chocolate buttercream.