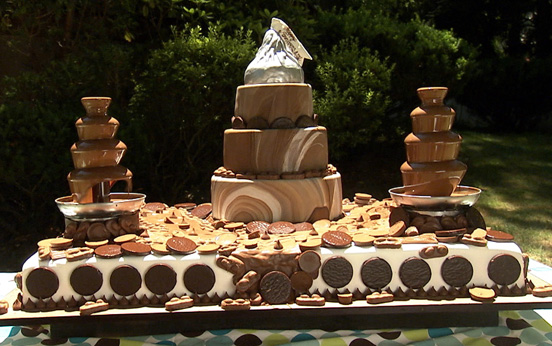 Chocolate lovers cake
Chocolate lovers cake

A romantic husband requested this chocolate cake for his chocoholic wife on their 15th wedding anniversary.

The chocolate sponge cake had chocolate bar fillings (including peanut butter cups, peppermint cups, coconut flakes, Rice Krispie treats and much more!), a chocolate fountain and even a chocolate river!