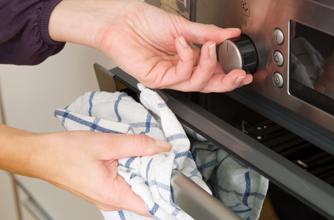 8.Check your oven temperature
8. Check your oven temperature

If your cakes aren't rising properly or cook more quickly on one side than the other, your oven is probably to blame. Invest in an oven thermometer (they cost around £5) to check whether your oven runs hot or cool, and adjust accordingly. A domed peak on your cake means the oven is too hot, a sinking cake means it's probably too cool. And remember to subtract 20°C from the temperature in the recipe if using a fan oven.