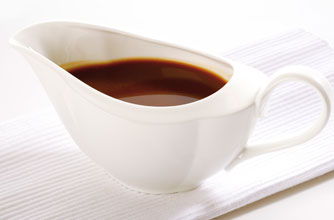 Gravy
No roast dinner is complete without plenty of
gravy
. This recipe uses fresh stock from the roast chicken, so it's more flavoursome and the redcurrant jelly works well, but can be left out if need be.
Cost:
55p (Asda)
Item:
Redcurrant jelly
Tip:
Another option is to use gravy granules. You can buy an instant mix from Tesco for just 20p.
Total cost of the roast dinner:
£9.83
Where to next?
-
More roast dinner recipes
-
15 autumn Sunday lunch recipes
-
50 recipes under £1 per head