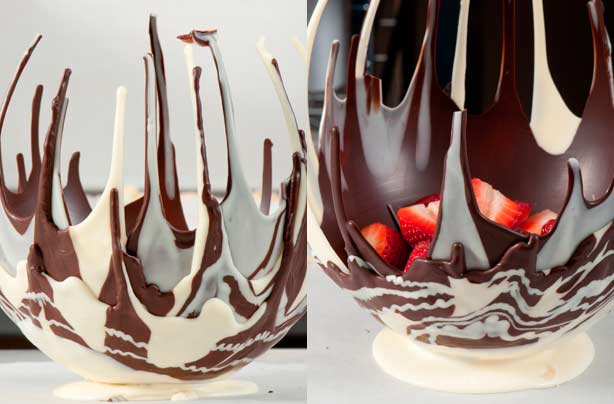 How to make a chocolate bowl
Love Choccywoccydoodah? If you want to learn how to make chocolate creations, this simple chocolate bowl is a great place to start.
You will need (makes one large bowl):
1 large balloon
Sellotape
1 medium sized bowl
200g dark or milk chocolate
200g white chocolate
Baking paper
A sharp knife
A sweet filling of your choice, such as strawberries and cream.