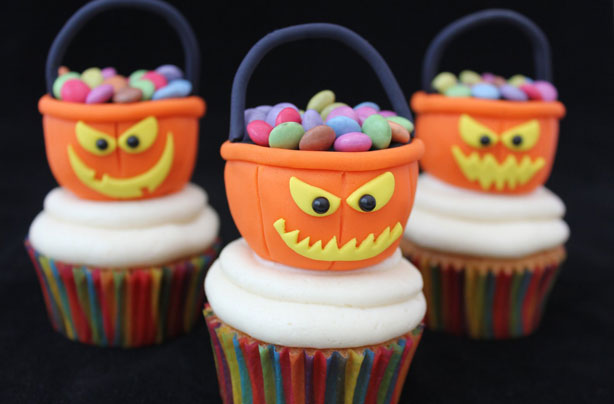 Halloween trick or treat recipes
No Halloween is complete without trick or treaters. Why not have your own fun by whipping up some wickedly tasty delights for your kids and their friends this Halloween?
From toffee apples to spooky cupcakes, take a look at our favourite trick or treat
Halloween recipes
to make ready for when the little monsters come knocking.
Make this Halloween extra special by making your very own Halloween trick or treat sweets. We've got plenty to choose from including easy to make scary gingerbread men, gooey creamy vanilla fudge and ghostly mallow flapjacks.
If that's not enough, we've also got classic rocky road, tangy peppermint slices and treacle toffee - delicious. The kids will love helping you make all these tasty treats and will enjoy giving them out to neighbours and friends at the door.
Got some treats left over? If the kids have been good, why not let them try some of their very own baked goods (you could even have a sneaky few yourself). But no ghost stories before bed or they'll never go to sleep. Happy Halloween!
First up are these very approriate trick or treat tub cupcakes. They're much easier to make than they may look and make the perfect gift for little trick or treaters.
Get the recipe: Halloween treat tub cupcakes