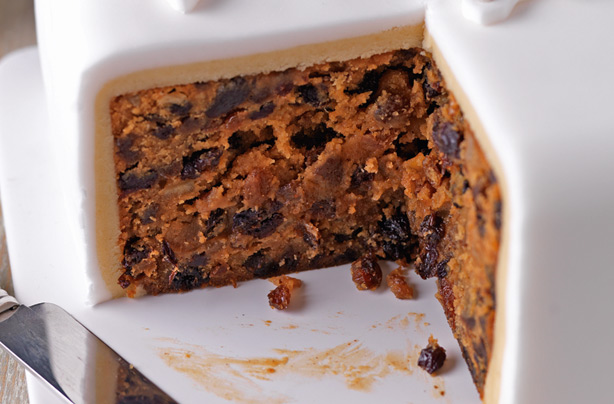 How to cover a Christmas cake
Learn how to cover a Christmas cake with our easy to follow guide. If you've never covered a Christmas cake before you've come to the right place. This simple step-by-step guide shows you exactly how easy it is to cover your Christmas cake as perfectly and as professionally as possible.
Practice makes perfect so if you're a beginner make sure you take your time and read every step and stage very carefully.
This guide shows you how to cover with jam, marzipan and fondant for a traditional Christmas cake finish.
Christmas cake is fruity, moist and topped with sweet layers of marzipan and icing. Once you've made your
basic Christmas cake
you're ready to get covering and we're here to show you how in this step-by-step guide.
You will need:
5-6 tbsp apricot glaze or sieved apricot jam
750g white marzipan
25-27cm (10-11in) square cake drum or flat plate
Icint smoother and/or side scraper
1kg of packet white sugarpaste
Double-sided sticky tape and 1 or 2 ribbons to go around the cake.