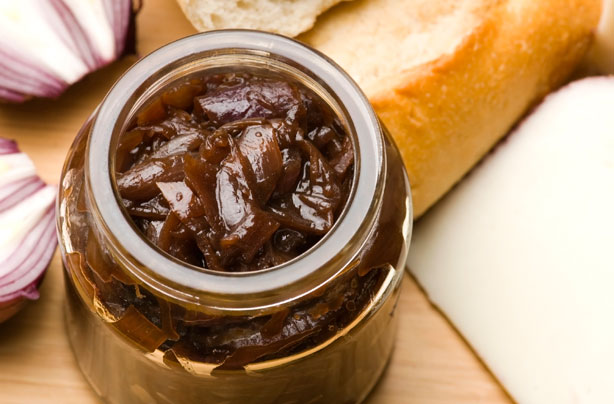 Chutney
Chutney is nowhere near as hard to make as you might think. Simply boil your chosen ingredients together and pour into sterilised jars for a lovely - and inexpensive - food gift.
To make 3x 500g jars of onion chutney you will need:
Onions = £1.13
Sugar = 83p
2 garlic cloves = 8p
Wine vinegar = 46p
Balsamic vinegar = 20p
Mustard = 1p
Total
: £2.71
Price per gift
: 73p
Average packaging costs
Jars and airtight lids: £2.50 per jar with lid
Labels: Free! Tags and labels
Ribbon: £2.00 for 3 metres

How to store/gift wrap
: Store in airtight jars in a cool, dark place. Once open, store in the fridge to keep it fresher for longer. Most chutney lasts a couple of months once made. Just make sure you sterilise your jars beforehand and seal tightly. Gift wrap with a bow around the seal of the jar and label to finish.
Recipes to try:
See more chutney recipes