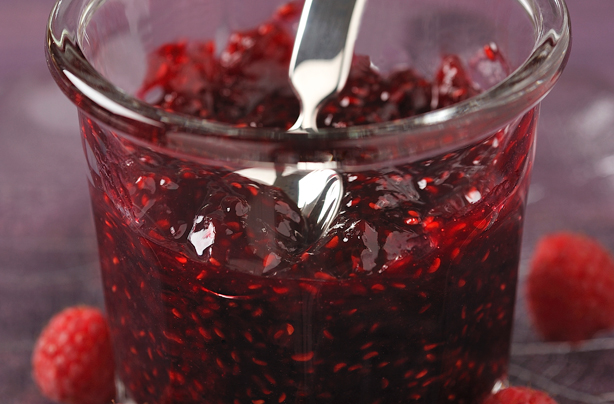 Jam
Nothing beats homemade jam on a crisp slice of toast. So why not make your loved ones some sweet jam of their own? It doesn't cost much to rustle up and is the perfect goodie bag or hamper filler.
To make 4 small jars of raspberry jam you will need:
Fresh raspberries = £10.00
Sugar = 78p
Lemon juice = 2p
Total
= £10.80
Price per gift
= £2.70


Average packaging costs
Jars and airtight lids: £2.50 per jar with lid
Labels: Free! Tags and labels

Ribbon: £2.00 for 3 metres
How to store/gift wrap
: Store in airtight jars in a cool, dark place. Once open, store in the fridge to keep it fresher for longer. Jam can last up to 6 months and is best kept in the fridge. Don't forget to tie your jar with a bow or add a colourful jar topper and label to make them extra special.
Recipes to make:More jam recipes