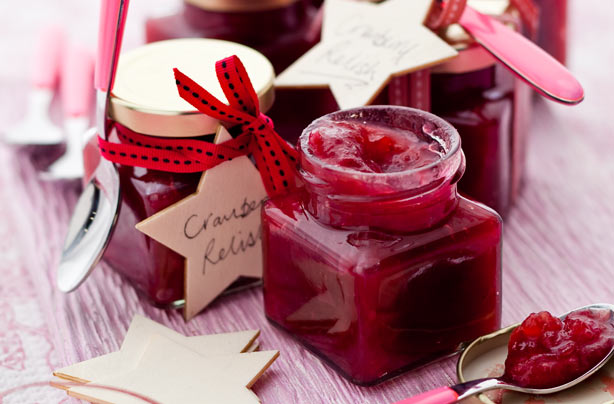 Relish
Relish is a great gift, especially around Christmas time. You can make it well in advance as it will keep in the fridge for some time if you seal it properly in sterilised jars.
To make 12 small jars of cranberry relish you will need:
Apples = £1.67
Onions = 34p
Orange = 25p
Sugar = 44p
Red-wine vinegar = 80p
Cranberries = £3.52
Total
= £7.02
Price per gift
= 59p
Average packaging costs
Jars and airtight lids: £2.50 per jar with lid
Labels: Free! Tags and labels
Ribbon: £2.00 for 3 metres
How to store/gift wrap
: Store in sterilised airtight jars. Finish with a big bow and labels stating when it was made and when it will run out of date. Store in a cool, dark place.
Recipes to make:We've got lots more delicious relish recipes to choose from