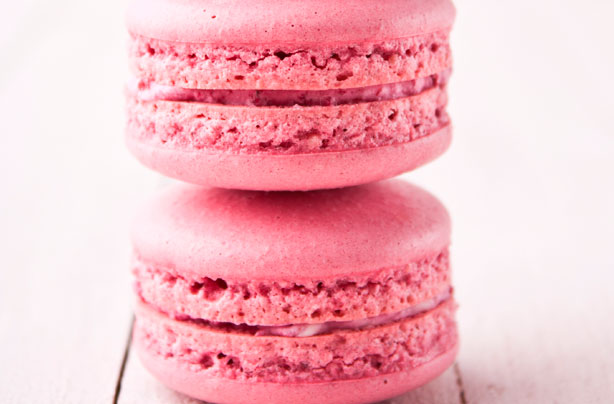 Macaroons
Macaroons are easier to make than you may think. They're a fancy little treat that is sure to put a big smile on that special someone's face. Crisp, sweet and delicious. Plus, because they're so expensive to bu at around £1 per piece in most shops, you'll save a fortune by making your own.
To make 5 boxes with 5 strawberry macaroons in each you will need:
Ground almonds = £1.41
Icing sugar = 64p
Eggs = 99p
Food colouring = 66p
Sugar = 12p
Butter = 8p
Strawberry jam = 3p
Total
= £3.93
Price per gift
= 78p per 5 macaroons
Average packaging costs
Macaroon boxes: £3.29 for pack of 2 boxes
Ribbon: £2.00 for 3 metres
How to store/gift wrap
: Store in an airtight container in the fridge for up to 1 week. A little gift bag or macaroon box will do these tasty treats justice!
Recipes to make:
We've got plenty more macaroon recipes to choose from