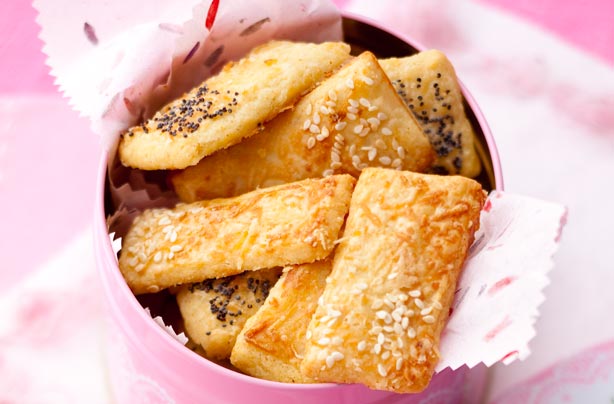 Savoury biscuits
If you're looking for something savoury to make as a food gift, you can't go wrong with cheesy biscuits. Perfect for those who prefer savoury over sweet and they can easily be made into a hamper along with a nice chutney or a few pieces of good cheese.
To make 5 boxes with 5 Parmesan biscuits in each you will need:
Plain flour = 7p
Butter = 19p
Cheese = £1.25
Egg = 33p
Seeds = 52p
Total
= £2.36
Price per gift
= 47p per 5 biscuits
Average packaging costs
Square gift box with handles: £4.79 for pack of 10
Cellophane presentation bags: £4.00 for pack of 50
Ribbon: £2.00 for 3 metres
How to store/gift wrap
: Store in an airtight container in a cool, dark place. Biscuits are best made last so they still keep their crunch - as long as you keep them in an airtight container they should last up to 1 week. Present in a gift box or stack and tie with a bow.
Recipes to make:More biscuit recipes to choose from