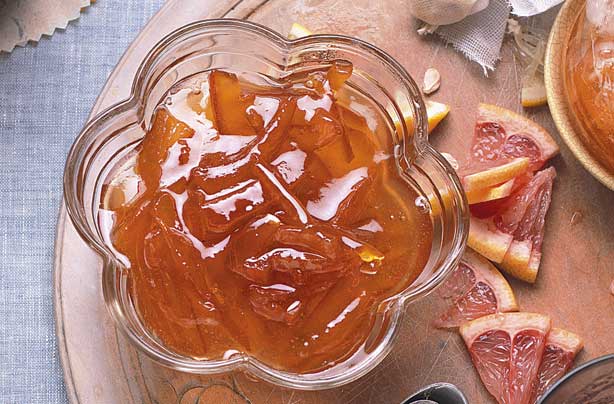 Marmalade
Sweet, citrusy marmalade is a classic food gift option and you only need 2 ingredients to make it! Sealed in an airtight jar and tied with a nice bow, marmalade is ideal for making in bulk.
To make 12x 500g jars of marmalade you will need:
Oranges =£1.41
Sugar = £1.74
Total
= 81p
Price per gift
= 6p


Average packaging costs
Jars and airtight lids: £2.50 per jar with lid
Labels: Free! Labels and tags

Ribbon: £2.00 for 3 metres

How to store/gift wrap
: Store in airtight jars in a cool, dark place. Once open, store in the fridge to keep it fresher for longer. Marmalade can last up to 6 months and is best kept in the fridge. Don't forget to tie your jar with a bow or add a colourful jar topper and label to make them extra special.
Recipes to make:More marmalade recipes here