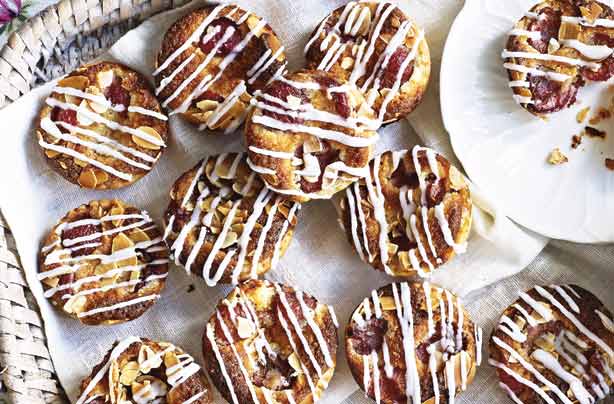 Sweet tarts
Keep it sweet with some buttery pastry tarts. From cherry Bakewells to custard tarts, complete your food gift collection with one of these sweet treats.
To make 12 cherry Bakewell tarts you will need:
Shortcrust pastry = £1.30
Cherry conserve = 49p
Butter = 20p
Sugar = 15p
Almonds = £1.22
Egg = 33p
Cherries = £1.13
Total
= £4.82
Price per gift
= 40p
Average packaging costs
Square gift box with handles: £4.79 for pack of 10
Cupcake boxes: £3.00 for pack of 2 boxes
Ribbon: £2.00 for 3 metres
How to store/gift wrap
: Store your tarts in the fridge in an airtight container until ready to give as a gift. Mini tarts would look nice in cupcake cases, in a gift box and tied with a bow. Tarts are best served fresh so make them last thing.
Recipes to make:
More of our delicious sweet tart recipes