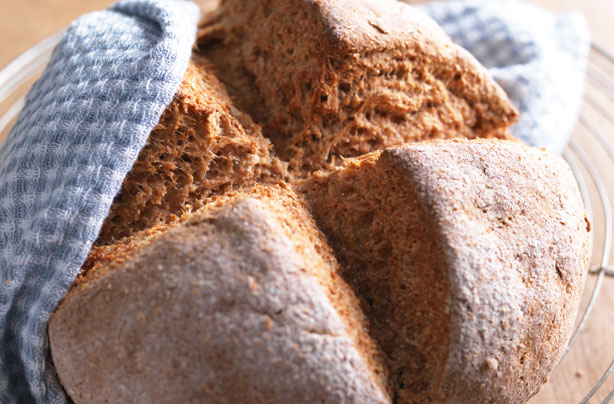 Bread
Make someone feel extra special by whipping them up a whole loaf of bread. Bread is a really great food gift choice that is often forgotten in favour of sweeter options. It's a generous food gift that costs hardly anything to make.
To make soda bread you will need:
Wholemeal plain flour = 42p
Butter = 20p
Buttermilk = 52p
Milk = 3p
Bicarbonate of soda =6p
Sugar = 1p
Total
= £1.24
Price per gift
= £1.24
Average packaging costs
Wrapping paper: £1.50 for 2.5 metres
Ribbon: £2.00 for 3 metres
How to store/gift wrap
: You can freeze bread for up to 1 month or store in an airtight container or wrap in tin foil and store in a cool, dark place. To give as a gift, wrap in baking parchment and tissue paper and tie with a bow.
Recipes to make:
More bread recipes to inspire you
including a gluten-free loaf.